8 tags
"I read that with every broken heart we should become more adventurous" - Rilo Kiley I should not be out with a group of people daydreaming about curling up with a mug of tea and whichever book I'm reading at the time. It's a year now into trying to connect to the city. And honestly, I'm through with adventure, or at least adventuring by myself. I hear the bitterness...
1 tag
3 tags
See what great love the Father has lavished on us, that we should be called children of God! And that is what we are! The reason the world does not know us is that it did not know him. Dear friends, now we are children of God, and what we will be has not yet been made known. But we know that when Christ appears, we shall be like him, for we shall see him as he is. All who have this hope in him...
1 tag
"The Listserve" - If I were a book...
http://thelistserve.com/ Most of the emails are boring, but occasionally there's one that makes me look twice: "I think… I think that if I were a book, I'd be a bulky hardcover who's publisher never bothered with the flashy dust-jacket. I'd be quarter-bound- of soft blue and brown linen, with a shiny silver gilded title- just a tiny touch of elegance here and...
A Moveable Feast →
"How tempting it has been to settle once and for all in one place where roots might grip soil for longer than a season and I might learn the patterns of shadow and light across floor beams and children's faces…But home is a moveable feast and, perhaps, I should think of everywhere as the place that I might stay forever To imagine that everywhere my feet trod is holy ground"
2 tags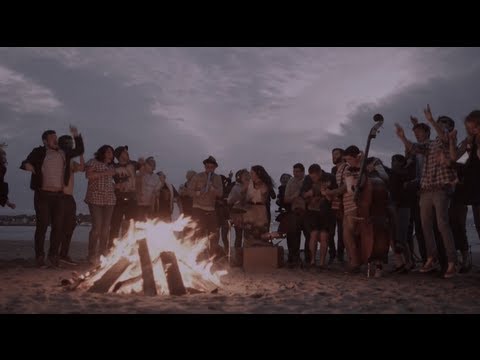 2 tags
"All relationships invite our hearts to walk through disappointment and joy, the..."
– http://www.prodigalmagazine.com/guarding-my-heart/
1 tag
2 tags
"Engaging with God and entering the transformative life of the church does not..."
– Wesley Hill, Washed and Waiting, pg 68
Prayer - Whatever is true, focus on these things
Let your truth be on my lips, openly poured out of my veins, taken in with every breath. Let us expect you to move and to transform. Let us have compassion on our children and remember you aren't finished yet. When I feel trapped, let it be in your grace. When I am discouraged, let me better know your Son. When I am angry, let me be just. When I turn away, let me come back to strengthen my...
2 tags
"True freedom is that absence of fear, that stripping of expectation, that..."
– Settle Monroe, via SheLoves 
"The best people possess a feeling for beauty, the courage to take risks, the..."
– Ernest Hemingway (via creatingaquietmind)
"Under a juniper-tree the bones sang, scattered and shining We are glad to be..."
– from Ash Wednesday - T.S. Eliot http://poetry.poetryx.com/poems/748/
"If you divorce the people of God, local community, from the gospel, then it..."
– Derek Webb, Intro to Nobody Loves Me, The House Show
In medias res
I've been trying to wrap up my thoughts on 2012 for weeks now, but it hasn't gone too well because I'm still in the middle of the story. 2012 was undoubtedly a year of change and blessing. It ended with December in survival mode, with the last two weeks especially immersed in a battle with my own selfishness - my unwillingness to love and without grace because, frankly, it hurts....
2 tags
God, Giver of Harmonicas →
"This is faith like a child. To pray for something God knows I want with annoying consistency and fervor. To believe the answer is already purchased, that I have only to wait for the proper time. To trust the character of the One I am asking. And when the answer arrives, to turn it into praise. This is also how God is, the Giver of Harmonicas. I didn't understand that for a long time. I...
"One isn't necessarily born with courage, but one is born with potential. Without..."
– Maya Angelou
Eshet chayil
"Everywhere I look is looking back to where I'm looking when I get back to where I'm looking to go… I sprint towards freedom, how else would you move that way?" - Ben Sollee, Captivity stead·fast 1.  fixed in direction 2.  firm in belief, loyal see also: true, constant, dedicated, faithful, steady in·trep·id 1. characterized by resolute fearlessness, mental...
"Imagine yourself as a living house. God comes in to rebuild that house. At..."
– C.S. Lewis, Mere Christianity
1 tag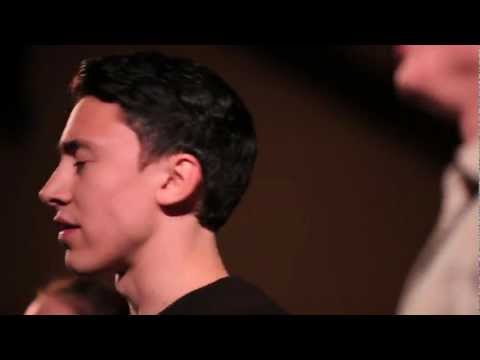 kingdom come, later
Be joyful in hope, patient in affliction, faithful in prayer… This is how I want to spend Christmas eve. I want to sit in near darkness with people I love, humbled, wrecked, and repentant on the over-simplification that the eternal God of the universe breathed the same air we are breathing. And how I can't begin to comprehend it. And actively wait for the light to come. And we would...
2 tags
Listen
"Real love is never perplexed, never qualifies, never rejects, never demands. It..."
– Henry Miller, The Wisdom of the Heart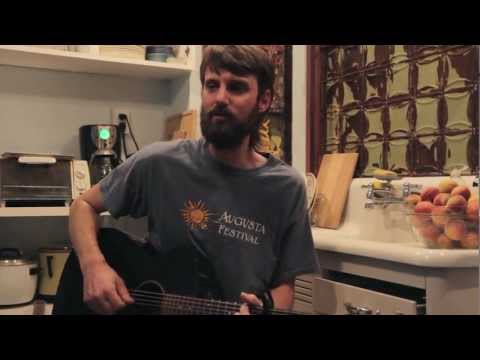 Fail?
In 1 Samuel 17, the Israelites are at war with the Philistines at the time of the Judges and King Saul. The writer starts by setting a scene of war and giving lengthy descriptions of the players involved. The battle is in the Valley of Elah, close to Jerusalem and a strategic access point to Bethlehem and the sea, with the Philistines present on one side and Saul and the Israelites on the other....
blank pages, full head
I have never felt more distracted than right now. The closest feeling is the anxiousness when playing time-sensitive board games like Taboo while simultaneously trying to play video games with spectators that all have conflicting advice, "go here do this jump dodge no not that door" and it's just so loud. Every passage I read leaves me with more questions than answers. Limitless...
2 tags
"Let not steadfast love and faithfulness forsake you; bind them around your neck;..."
– Proverbs 3:3
What a difference a year makes
For context, I wrote this in early March this year, moved to DC in July, and small group started in September. Know this one thing: God listens and answers prayer… [[MORE]] Dear new friends, In the past year, God has been continually revealing how he was protecting and caring for me while I didn't know him. He's been giving me some of the reasons - his perspective really - on...
World Wonders Project →
2 tags
"Worship is direct opposition to the voice of suspicion that was whispered in the..."
– Jonathan David Helser, via YWAM podcasts
4 tags
"would you want me when I'm not myself?"
Every few months, I have a lapse of sorts and become someone I'm usually not. I'm totally zen, at peace, easy-going, carefree, etc. I don't care what time it is, I'm not making lists in my head and I'm perfectly content being a follower. I can't weigh enough options at once in order to make decisions. Sometimes, it's really nice. Other times, inconvenient,...
1 tag
Listen
2 tags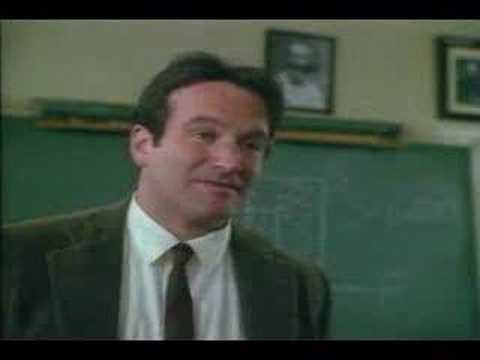 4 tags
Make room
Q: "so what's it like to have all married friends?" My terrible in-the-moment answer: it doesn't suck and for the record, all of my friends are not married What I should have said was this: there's just more of them but it's tough? A dinner party for 15 easily becomes 30. Hangouts require more planning and schedules to coordinate and time is limited....
1 tag
"What makes America exceptional are the bonds that hold together the most diverse..."
– President Obama, 2012 Victory Speech
"According to Jesus, hypocrisy is not just the failure to live up to what we..."
– John Ortberg, Who is This Man?, 122 via Justin, Jubilee http://www.districtchurch.org/media.php?pageID=14
3 tags
"God's authority vested in scripture is designed, as all God's authority is..."
– N. T. Wright
"We have a part to play in this life of risk and faith. Jesus calls us beyond our..."
– The Jesus of Suburbia by Mike Erre (via kimiohosokawa)
"We're starting to discover a voice, a compositional voice that is sincere..."
– Punch Brothers, The Music Show, ABC Radio National
"To love at all is to be vulnerable. Love anything, and your heart will certainly..."
– CS Lewis, the Four Loves
Come on.
I refuse to pretend everything is fine and that the last years never happened. It happened and it's over. It's been over. I'm the one lied to/cheated/misrepresented/used and you're the one standing there whole. Right then, I get to act like Christ. Truly. When I still love you, when I have every inclination and justifiable reason to be apathetic, I know He's with me,...
Calculating risk
I recently learned that a housemates' college roommate died attempting a 8000 ft ascent in Peru. It wasn't his first extreme climb and he was a prepared, fit, cautious mountaineer. My housemate told me that he asked him about safety. The mountaineer replied, "safety is number 2, right on the heels of finishing". This from the same guy who hiked the entire appalachia trail...
I love the Bible →
"I have wrestled, and I love the Bible more now than I have ever loved it before. I love it more than when I demanded that it answer all of my questions, more than when I forced it to fit my cultural categories, more than when I tried so desperately to make it all resolve, more than when I pretended like it never bothered me." - Rachel Held Evans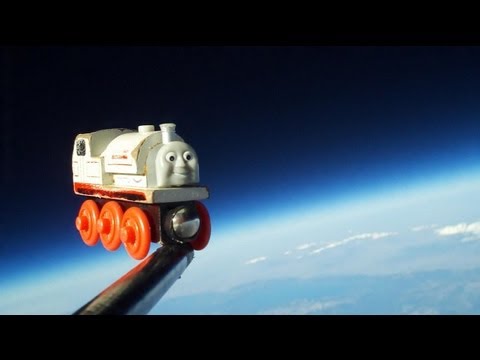 Enough already
When there's nothing to question, to wrestle together. When there's no situation to heal. If I never grow. If I never help another person in my life. If I never feel close to you. If I was never good at anything again. If I never saw again how you are working… Would you be enough?  Would I still love you? I am not enough to earn my way into God's grace I am...
"There are so many things that are out of our control and a few that we actually..."
– Rob Bell, paraphrased.  July 24th, 2012, at The Viper Room.